Extend your stay
Montréal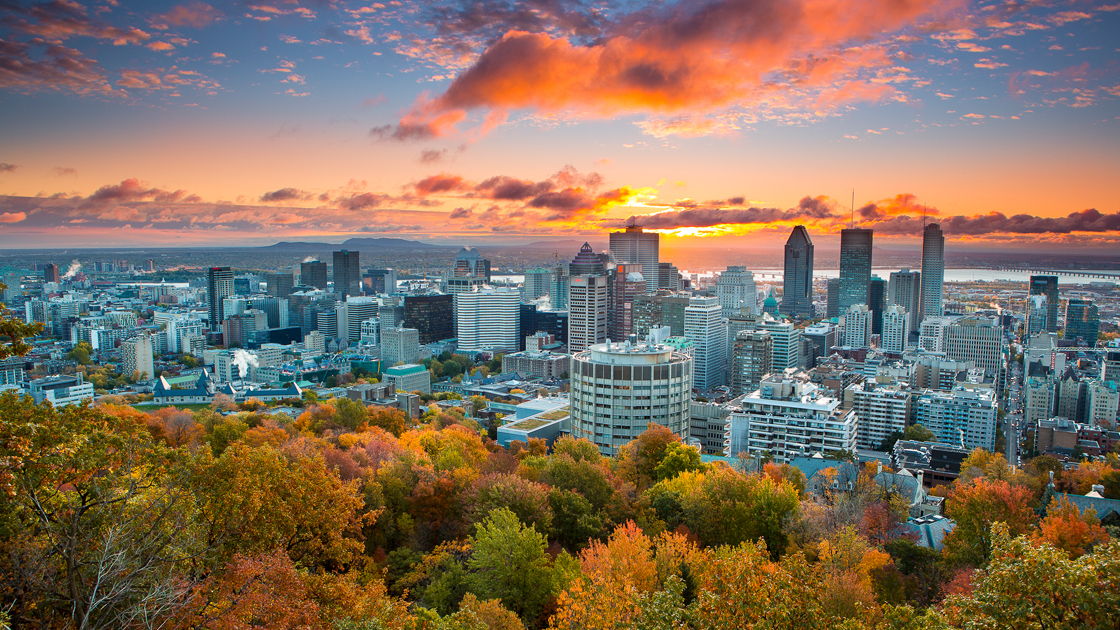 Plan a stay in Montréal before or after your cruise on the Saint Lawrence River. With tons to offer, the city is the perfect complement to any trip starting or ending in Québec City or Montréal.
Montréal is an energetic and ebullient destination with endless entertainment options. If your tastes run classical and cultural, you'll love our award-winning orchestras, gorgeous museums, art galleries and world renowned dance companies.
Some cruise lines offer pre-and post cruise options, please contact your reservation agent to see availability
---
Accomodations
Whether you're jetting in for a pre or a post cruise tour, Montréal offers a range of impeccable accommodations. The city's dynamic downtown is home to elegant properties whose sumptuous guestrooms are the perfect antidote to a busy day of sightseeing, strolling or shopping. Old Montréal is also home to many of the city's chicest hotels, restaurant and galleries, which are tucked amidst beautiful greystones, stately squares ans soaring cathedrals.
Contact your favourite travel agent or incoming travel company to plan your stay in Montréal.
---
Airport
Located just 20 minutes from downtown, Montréal's airport is both accessible and efficient. Offering 24/7 service, it is a world leader in new check-in technology, which minimizes pre-boarding wait times and expedites baggage processing. The airport's modern facilities feature a broad choice of shops and restaurants, and its efficient design keeps walking distances to a minimum within the terminal, making the overall travel experience as easy as possible.
A truly international hub, Montréal-Trudeau is served by more than 30 airlines travelling to some 138 destinations in Europe, the Middle East, North Africa, the Caribbean and North America. In order to accommodate projected growth, intensive expansion plans are already underway. Work was recently completed on new international gates and various shops and restaurants.