Extend your stay
Québec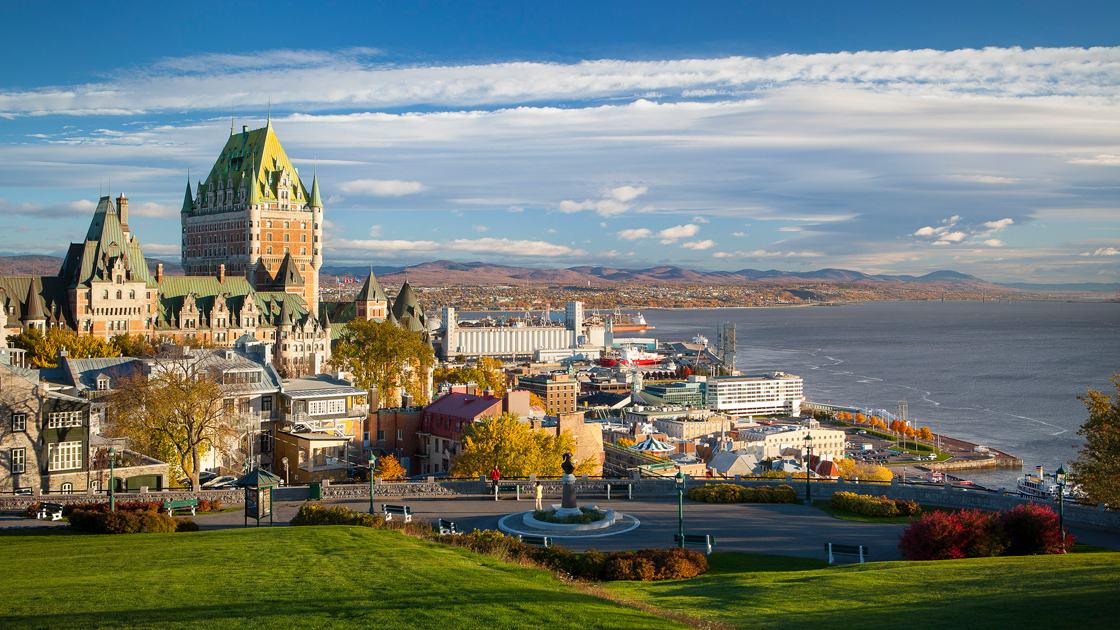 Extend your stay at Québec, before or after your Saint Lawrence cruise, and take full advantage of what the provincial capital has to offer. Québec and environs boast a multitude of locations and activities for you to discover. Whether you are drawn to nature, heritage venues steeped in history or interested in learning more about French culture in Québec, you will be amazed at the diversity of attractions in the region.
Some cruise lines offer pre-and post cruise options, please contact your reservation agent to see availability
---
Accomodations
If you are in Québec for a pre- or post-cruise stay, you will enjoy access to an inspiring selection of premium hotel accommodations. The flourishing city centre is brimming with exquisite rooms in distinctive properties intended to offer welcome respite after a busy day or more of sightseeing and discovery tours. Old Québec, home to many of the finest hotels and restaurants in the city, abounds with all manner of shops steeped in the charm of the historic surrounds.
---
Airport
Québec's Jean Lesage International Airport is accessible, efficient and located a mere twenty minutes from the city centre. The facility features leading edge amenities such as self-serve check-in kiosks, as well as automated baggage drop facilities and customs clearance kiosks designed to trim traveller waiting times. Passenger-oriented amenities include free WiFi and charging stations for electronic devices, in addition to restaurants and shops which together enhance the overall airport experience for individuals travelling to and from Québec. Airport enhancements are ongoing, the aim being to consistently improve services and efficiently welcome ever greater numbers of travellers.